There are many ways to get on with life after breaking up with someone. There are breakup playlist, the cry-it-all-out moments with your best friend, and the workout sessions. But also one thing that will get you on the track of moving on is dressing yourself up. In this way, you will reinvent yourself, and you will come out of the mess as a new and stronger person.
Instead of wallowing yourself in sadness and hurting yourself further, you must devote yourself to other things. There may be some truth to the lyrics of the song, You Can't Dress Up a Broken Heart, but busying yourself to look better after a breakup is one step to forgive and forget.
So, to help you in your breakup wardrobe here is a guide for you to dress up after a breakup.
Phase 1:  Dress up with dignity
Some of us want to go gaga after a breakup. It's understandable because, in this stage of heartbreak, some think that moving on and forgetting can be an overnight success. The tendency is we dash right ahead to the department store to go on a shopping spree.
And what kind of dress we usually buy in this stage of our broken heart? Backless shirts, tube tops, and any dress that shows more skin. What you may neglect to know is that we can dress up simply and with dignity. Don't wear something that looks too over-thought. To dress up effortlessly, you can pair skinny jeans with colourful pumps and a hat.
The most important thing is that you feel better and comfortable with what you're wearing. Avoid (even for a moment) those dresses that are revealing. Remember, no one needs to see what one can't have anymore.
Also, you don't need to waste money and go on a shopping spree. Be creative with those gifts that your ex-boyfriend gave you. As you can reinvent yourself, you can also recreate those jeans and dresses that he gave in a way that you'll not remember him anymore.
Phase 2: The proper way to look chic in dark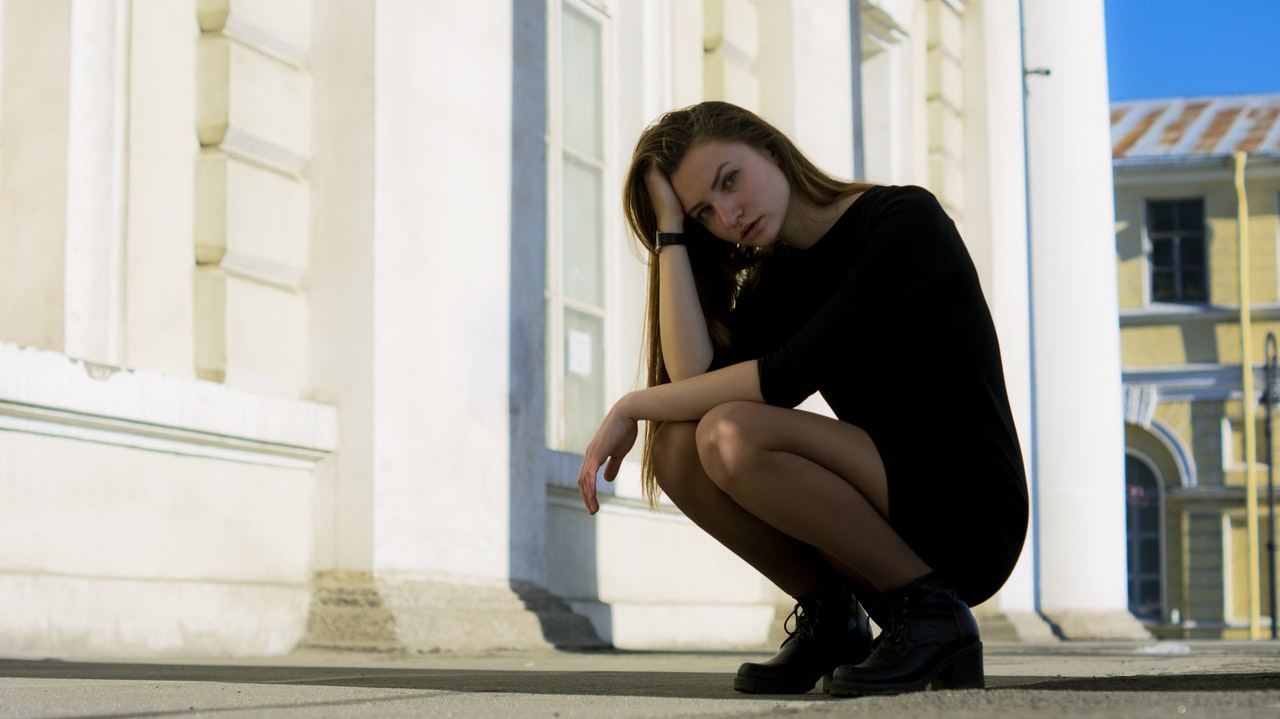 Admit it. A relationship breakup is also like the demise of a loved one. You'll mourn every moment shared and lost. The simple yet happy tryst in the park, the holding-hands-while-walking moments in the mall, and those travels where you lost your selves in a place different from where you came from yet you found a new meaning of happiness with each other.
For sure, there's a lot of crying at this phase. It's like a state of mourning, right? Our tendency in this period is to go for dark colours. Perhaps, we'll wear all-black. But there are ways to wear dark colours and not look morbid.
You can pair a monochromatic dress but make sure to pair it with an elegant accessory, a silver necklace or bracelet, perhaps. In this way, you'll cast a chic aura to your grieving state.
Phase 3: First night out after a breakup
In this phase, you can start to go out into the world again and have fun. Gone are the phase of mourning (or, at least, you're trying to). In the first night out, you might want to dress sexy to attract attention and to boost your confidence, but one thing to keep in mind is not to overdo it. You're still in a pretty vulnerable state, and men with lecherous stares won't help.
You can add glamour to a girl's night out by dressing sexy but classy. Perhaps, you can wear a slinky plunge long sleeve or a bodice dress and top it off with a berry-stained lipstick.
Phase 4: Colors for the win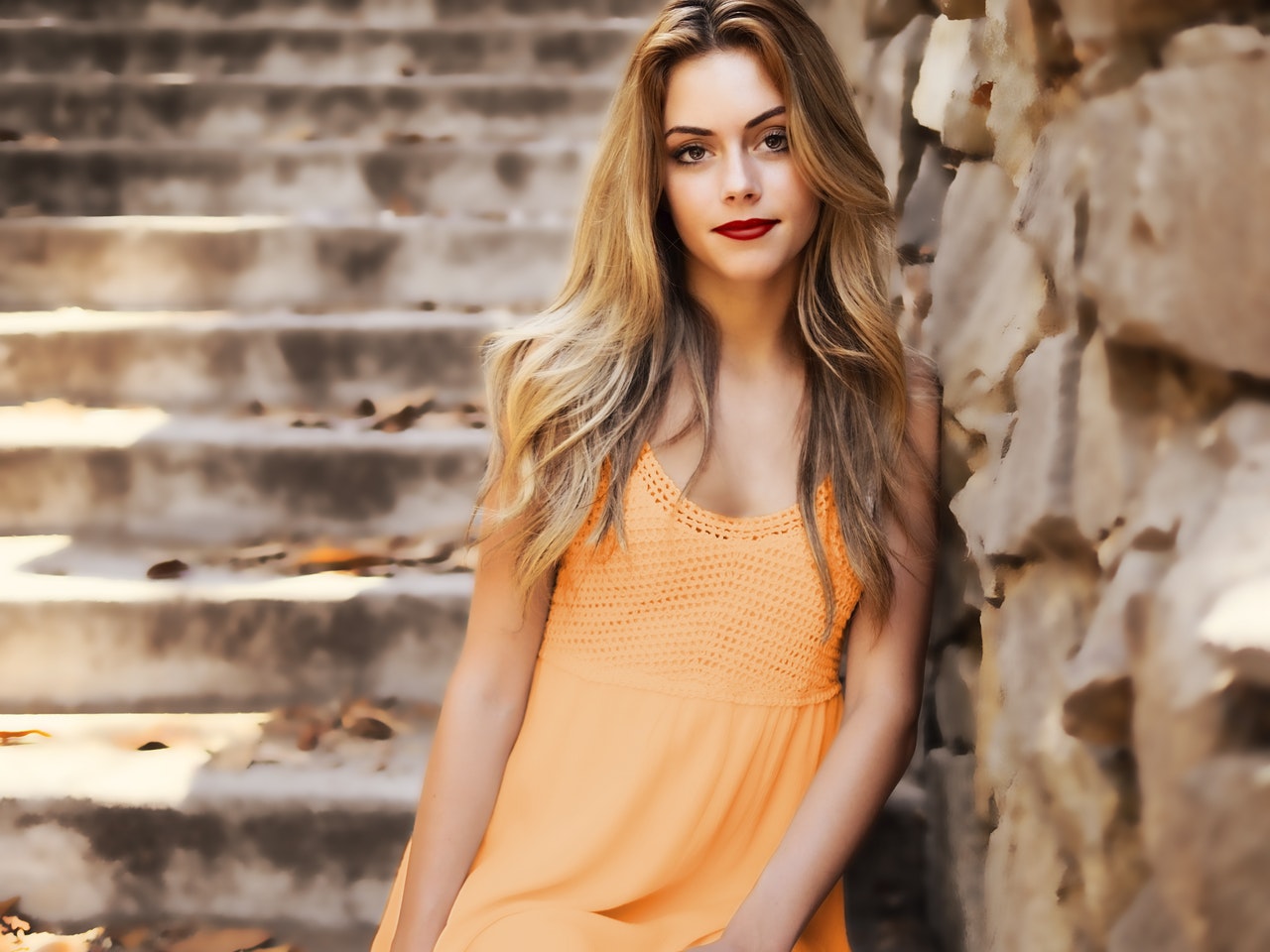 By the time you think that you forget your ex already, memories start creeping in again. But don't worry because it's natural. What you need to find out is how to fight off these breakup blues despite the thinking that you're nearing recovery.
Psychologists and designers alike are likely to advise you to dress in bright colours. Dressing in bright colours can affect your mood and thinking for the better. To fight off the breakup blues, for example, you can wear a yellow or an orange outfit. By this, every time you'll look yourself in the mirror the happy and refreshing colours will bounce back to you.
Phase 5: Rediscovering yourself
You had your state of mourning. Then you had fun with the girls on a night out. You're now at the phase of rediscovering yourself.
Part of the road to recovery is getting busy by being creative. In this particular, being creatively dressed. In this phase, you need to go out of your comfort zone and try new things in the way you dress. Don't change yourself into a girl unknown to you, instead, change your old self for the better.
One thing to improve yourself is getting in touch to the new trends in fashion, or much better, to create your style to follow.
A breakup is part of our life, and it's hard to deal with it. But there are many ways to handle it to recover yourself from the mess. One thing is to keep yourself better dressed. In this way, you will draw your mind to creative pursuits while at the same time change yourself for the better.
If you enjoyed this post, feel free to share it with your friends and family. After all, sharing is caring!
Author: Janis Walker
Janis Walker is an aspiring fashion designer and a seasoned blogger. She is also a self-confessed fashionista who loves everything related to fashion industry. During her free time, she browses different online fashion destination such as Seed Heritage to keep track on what's the latest in fashion. Janis also loves to give pieces of advice to her friends when it comes to love problems.
All images: pexels.com