If you are looking for the perfect destination to indulge in this holiday season, there are a few luxurious and beautiful places that you need to visit in order to unwind completely. You do not want to waste your time and money at a place brimming with a lot of tourists or staying at some uncomfortable apartments off the beaten track. Check out these beautiful places and book your flight as soon as you can!
1. Get amazed at the island of Saint Lucia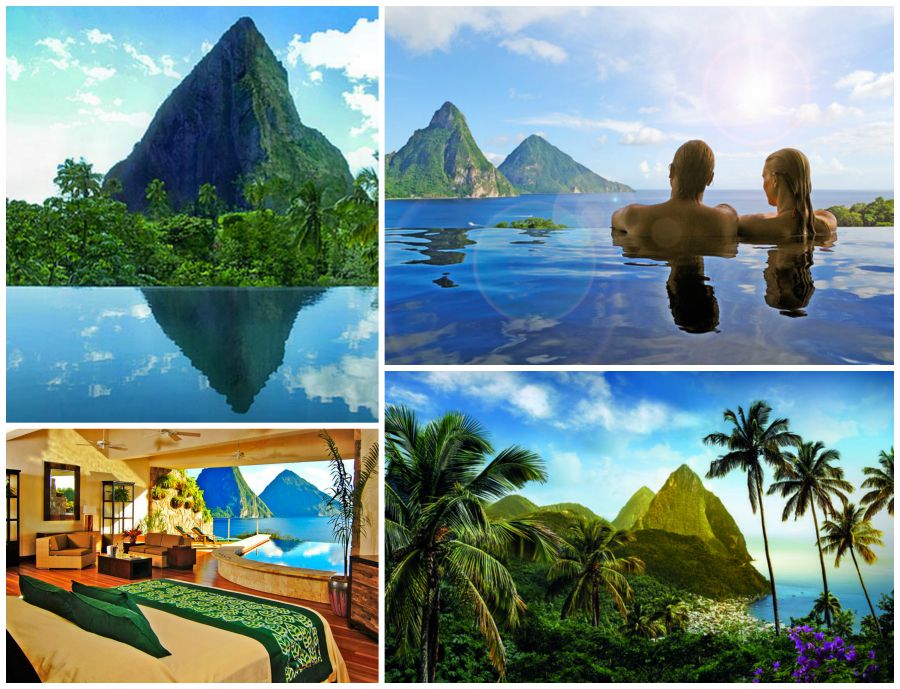 What you need to see is the beauty queen of the Caribbean called Saint Lucia. It has two volcanic peaks that will leave you speechless. If you are up for climbing and an active holiday you will be amazed to hear that the two peaks called Large Piton and Small Piton are 798 and 750 metres high respectively. There is also the magnificent Marigot bay with palm beaches. The best of all there are a lot of yachts you could rent to have a luxurious and comfortable holiday by the beach. Pigeon Island National Park is what you could explore during the daytime and discover a lot about the history of the place and its vast culture before you unwind in a comfortable room of your deluxe hotel.
2. Explore the underwater hotel Atlantis, The Palm, Dubai
If you are sick and tired of the same old hotels with dull environment, you need to spice up your accommodation experience by visiting the unusual hotel in Dubai named Atlantis. Let's face it, there is no other place where you can sleep alongside an aquarium with a large number of fish and sharks. Is there a better place for a nature lover to unwind at than sleeping in a luxurious bed and watching all the fish swim around you? However, if you are prone to having nightmares about sharks, consider going somewhere else!
3. Be enchanted by New Caledonia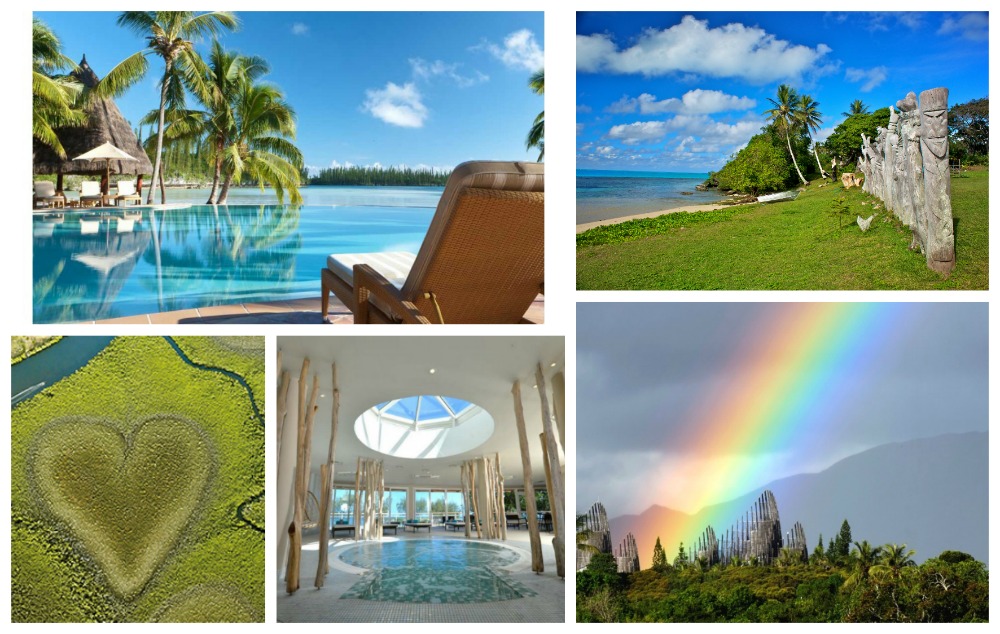 There is a hidden gem in the Pacific known as New Caledonia which boasts in its intact beauty. It is an UNESCO World Heritage site due to its outstanding nature and rich culture. Wildlife is unsurpassed, green turtles, exotic birds among which there is the super intelligent Caledonian crow, seabirds, sharks, whales are something you need to see. The beautiful beaches will leave you breathless in no time. You can go swimming, snorkelling or simply sunbathe there and enjoy the intimate atmosphere without anyone to whiz by you and your beloved one on this love island. Be careful when choosing what to visit because there is so much you will not want to miss. However, if you would like to let the professionals take care of everything and find you a luxurious place to stay and plan a wonderful vacation, go for a New Caledonia travel tour.
4. Feel the charm in Eze, France

Forget about the glamour of Monte Carlo or Cannes; there is a place in France that is both peaceful and yet so sophisticated. Chateau de la Chèvre d'Or is somewhere you should definitely visit. It is placed on the top of this village and is one of the most famous hotels in the world. The service in this hotel placed among stones is amazing. There are swimming pools, jacuzzis with unsurpassed views over the Mediterranean. The rooms have hosted stars such as Robert de Niro and you should be the next one to be spoilt here!
5. Book a holiday at Surfers Paradise, Gold Coast, Australia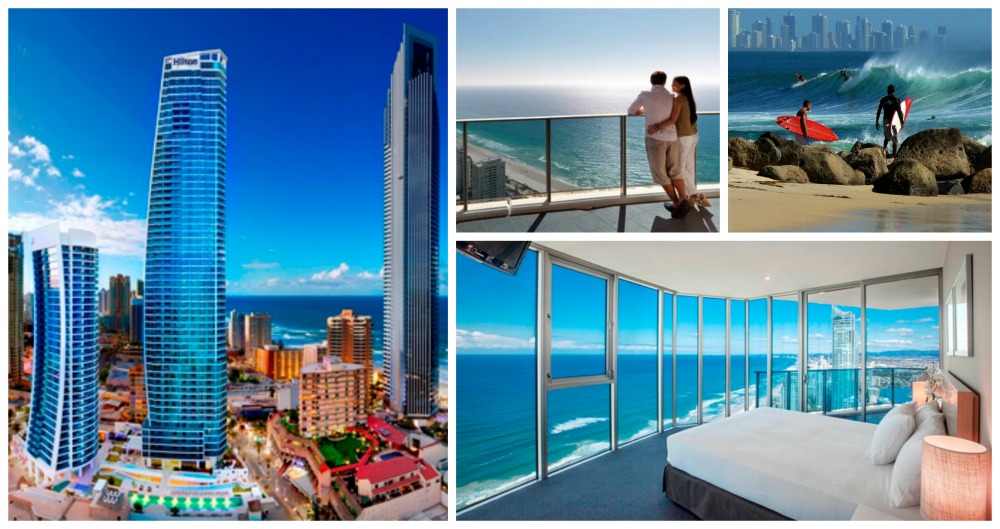 Those of you who like watersports must book their summer holiday in the Gold Coast, Australia. Its Surfers Paradise is a paradise indeed. The high waves and perfect waters will be fit enough both for beginners and advanced surfers who are willing to experiment here. The locals are willing to share their vast knowledge about surfing so feel free to chat with them. Once you get tired from all the activities, you will be amazed by the service you will get in the luxurious hotels near the beach.
6. Royal treatment at Tetiaroa, French Polynesia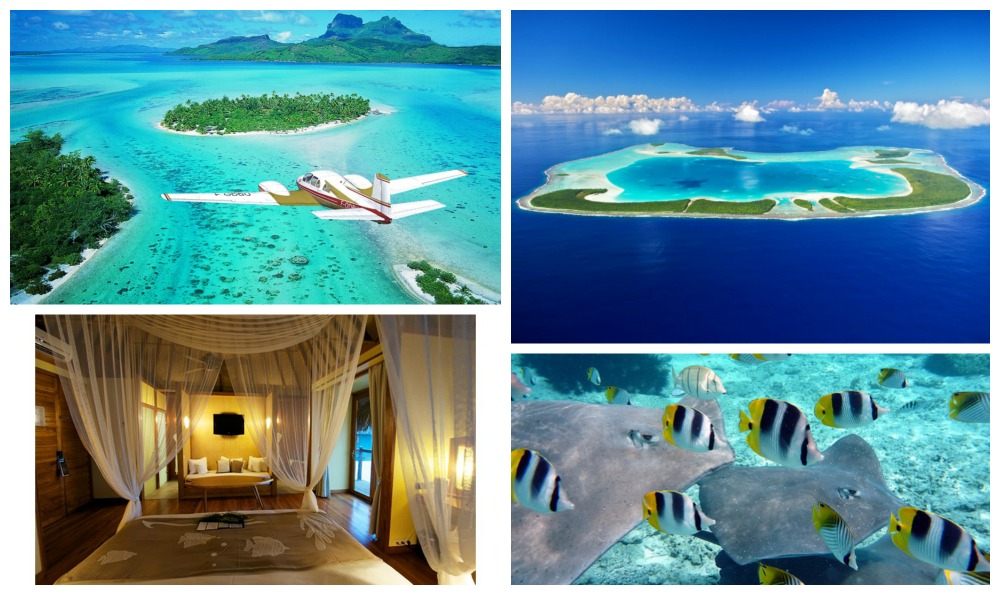 If you are a fan of Marlon Brando, the man who is famous for indulging in deluxe lifestyle, you will be thrilled to visit the French Polynesian island of Tetiaroa, which is his property. You will feel like a king or a queen once you land here. The picturesque beaches are wonderful for relaxing your body and mind and the accommodation is fit for the royalty you are. The whole island is eco-friendly and you will be contributing to preserving the environment if you opt for a holiday here in the luxurious accommodation.
As the summer holiday season is coming soon, you need to find a perfect destination to relax your body and mind. Think about the beautiful places we have mentioned as they will help you unwind and indulge in the pleasures that the picturesque sights offer.
I hope this post has helped you discover some luxurious and beautiful places that you may have not known about before. Feel free to share this article with your friends and family, as they may find it useful too!
Main image credit: 

expedia.com